More pictures!

This page displays more pictures of the items that you found on the previous page.
If you need more "pictorial evidence" shoot me an email!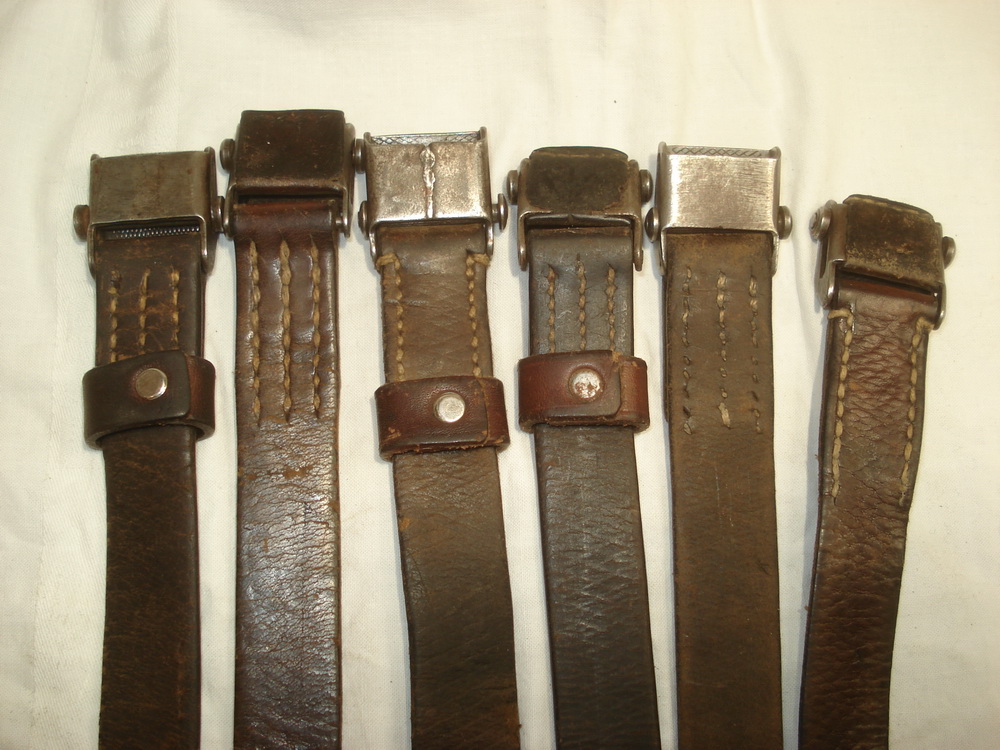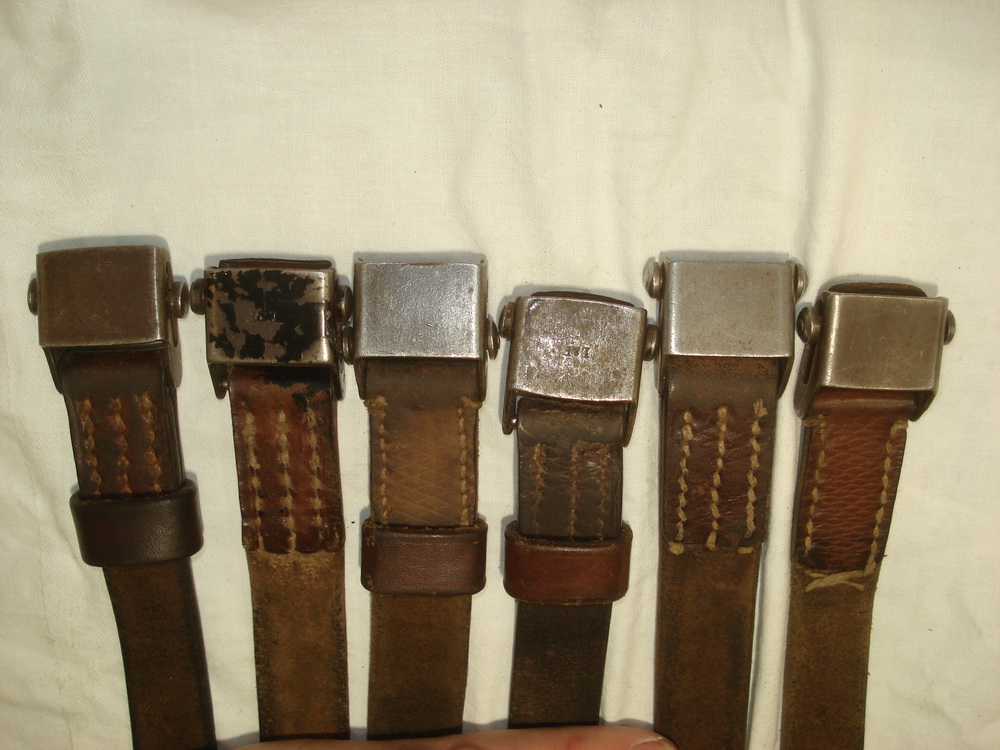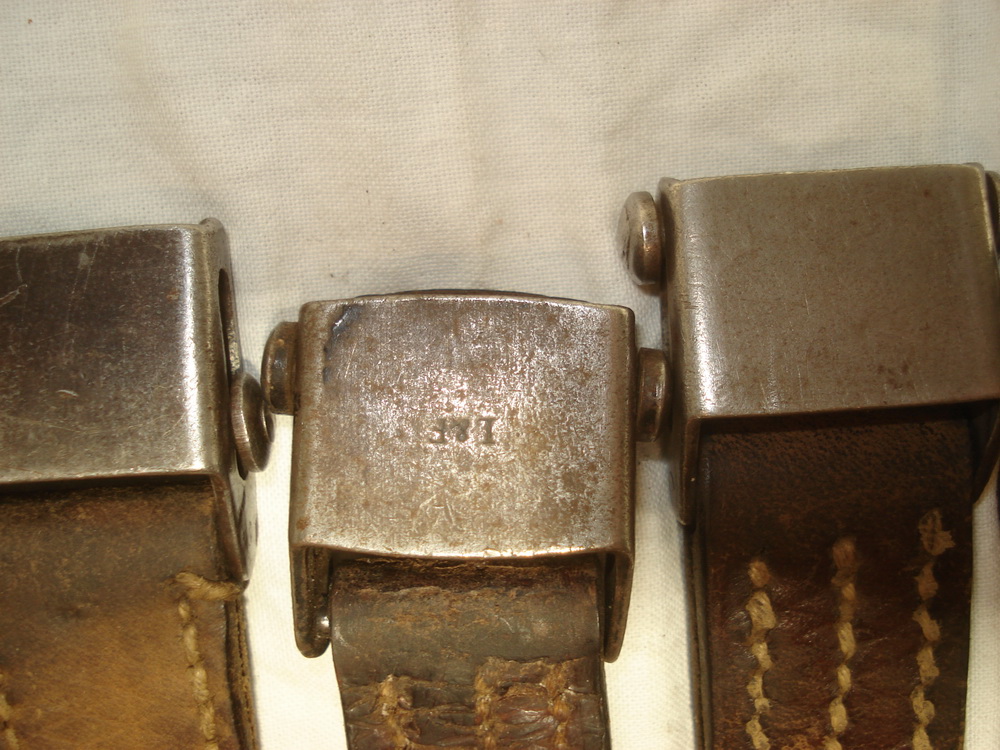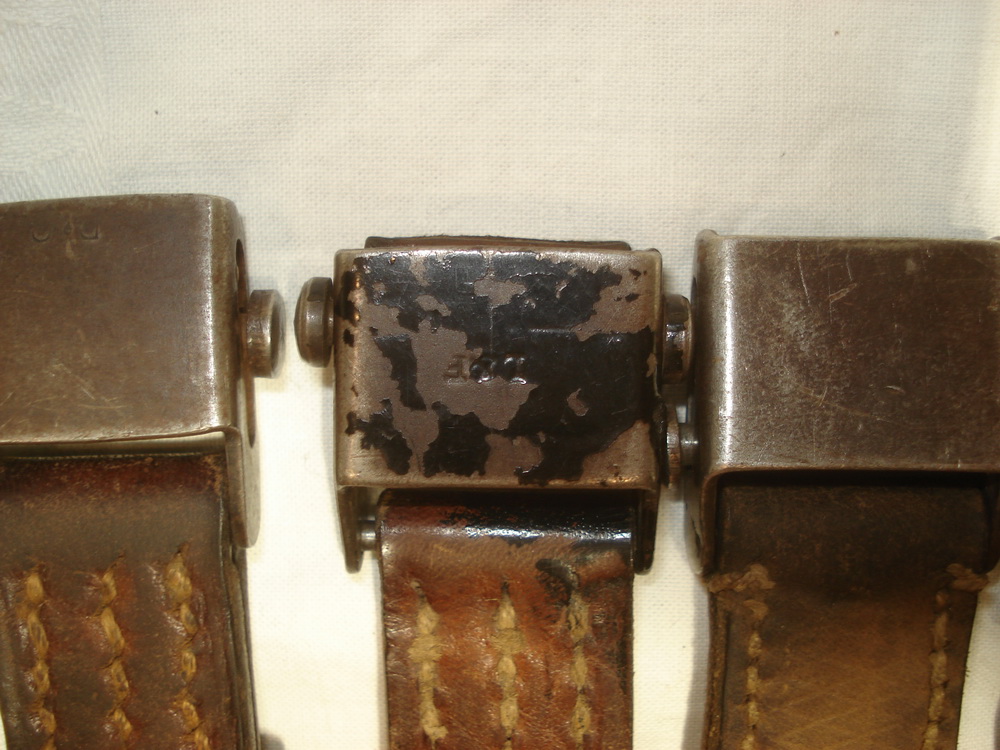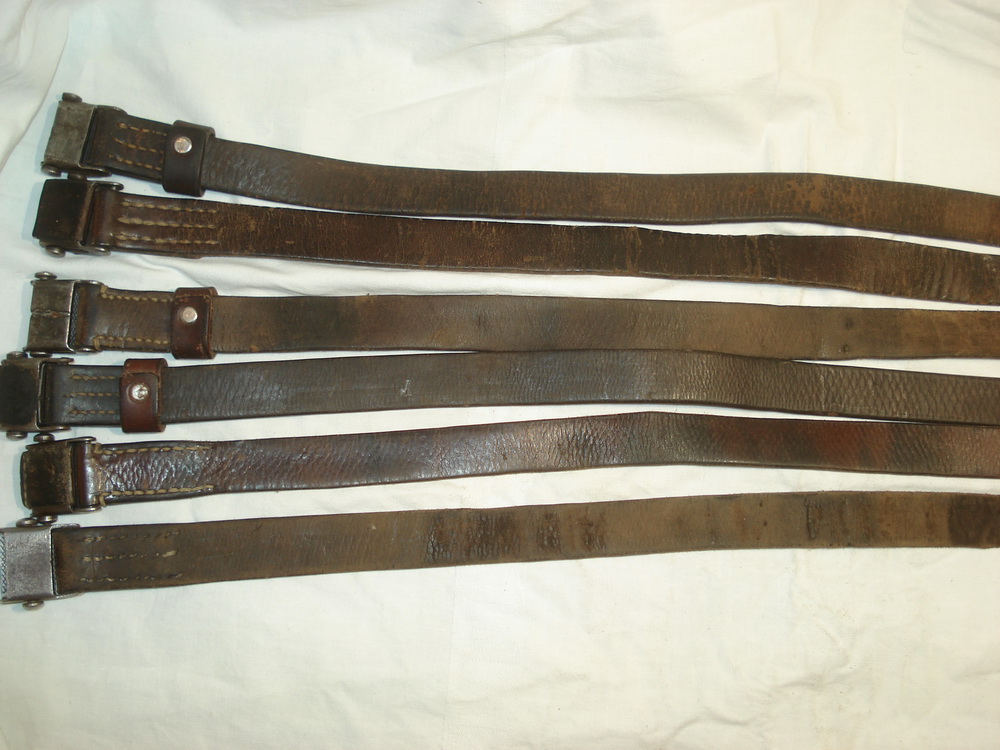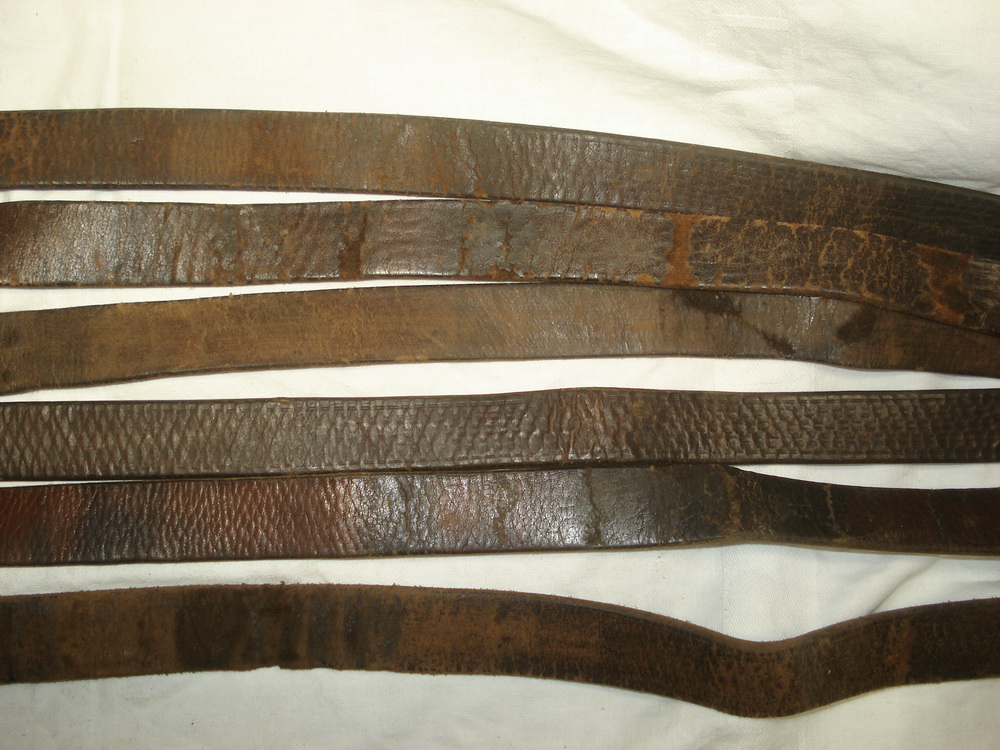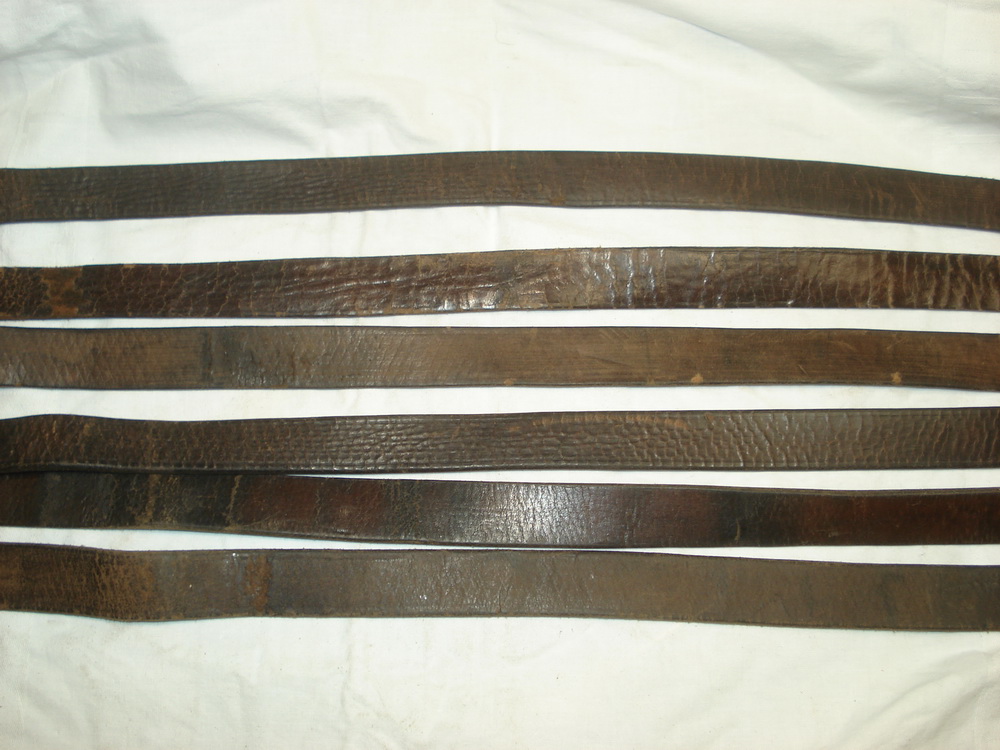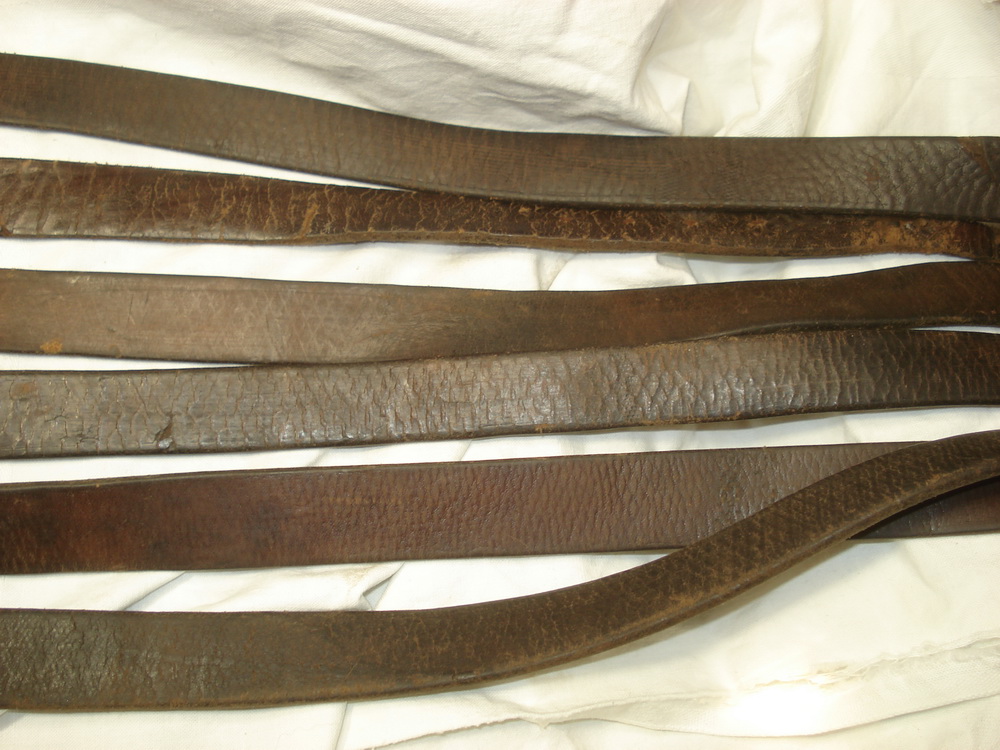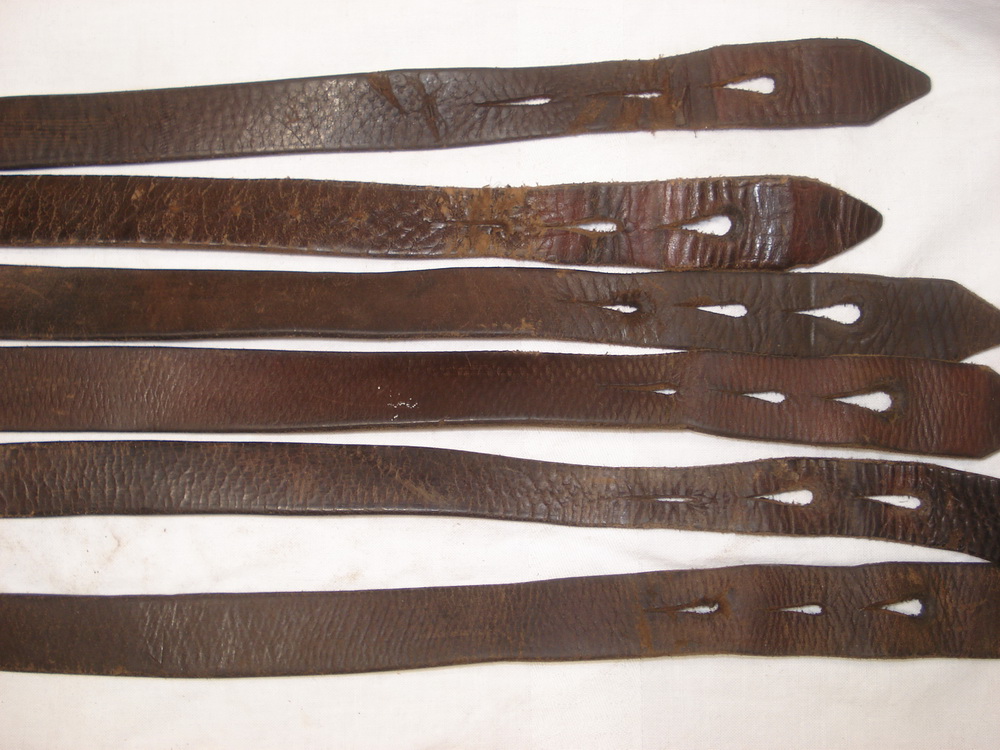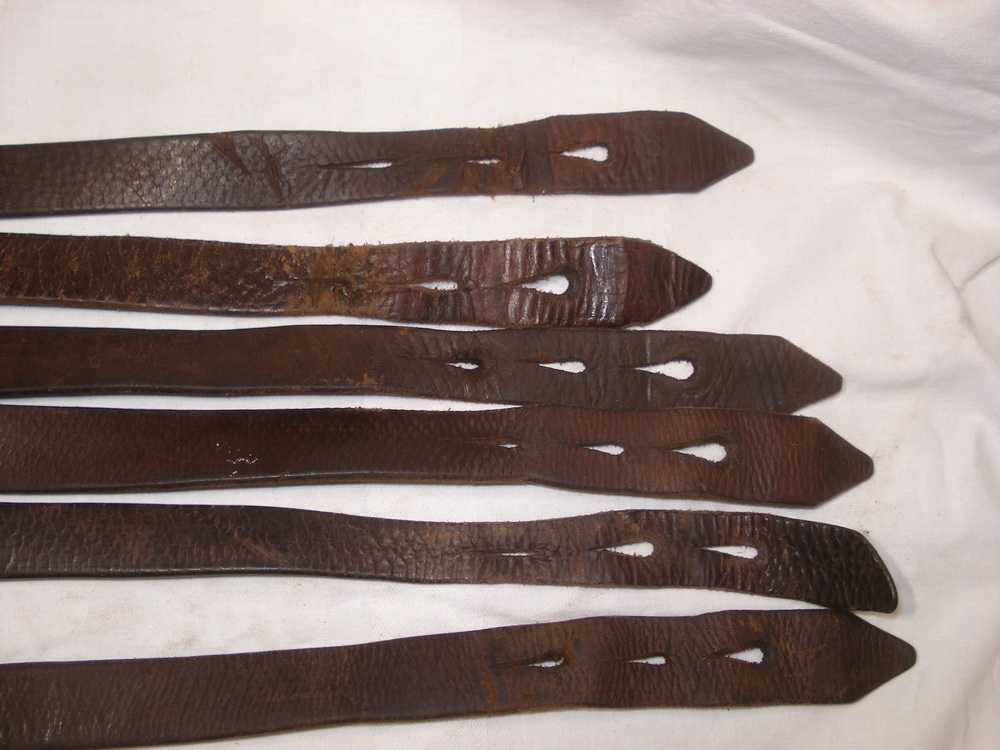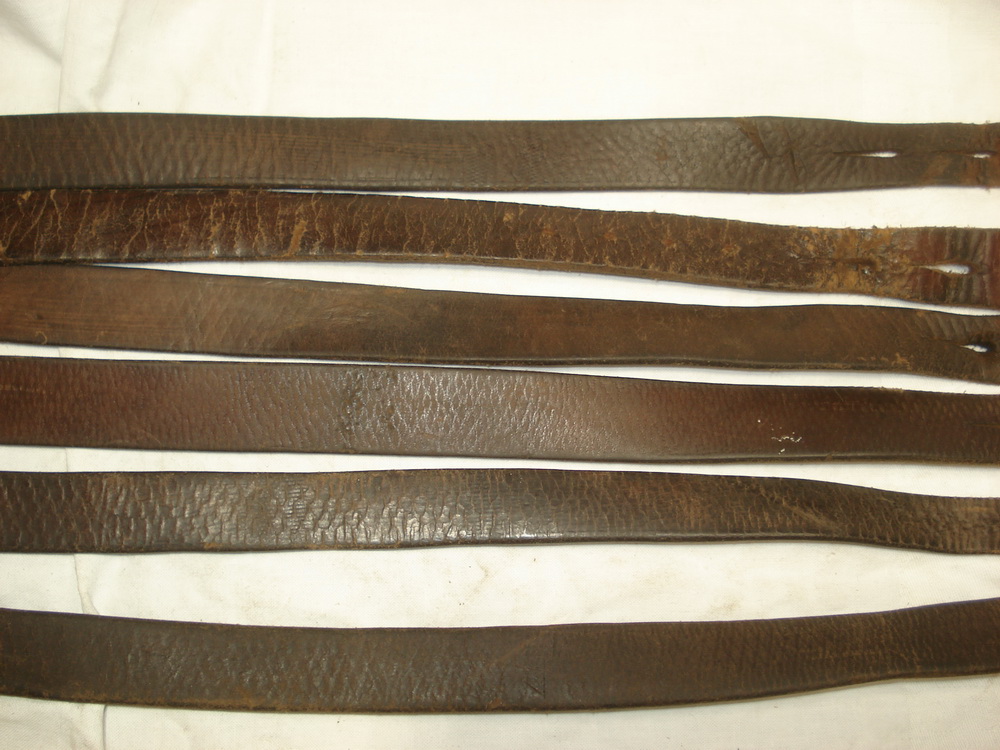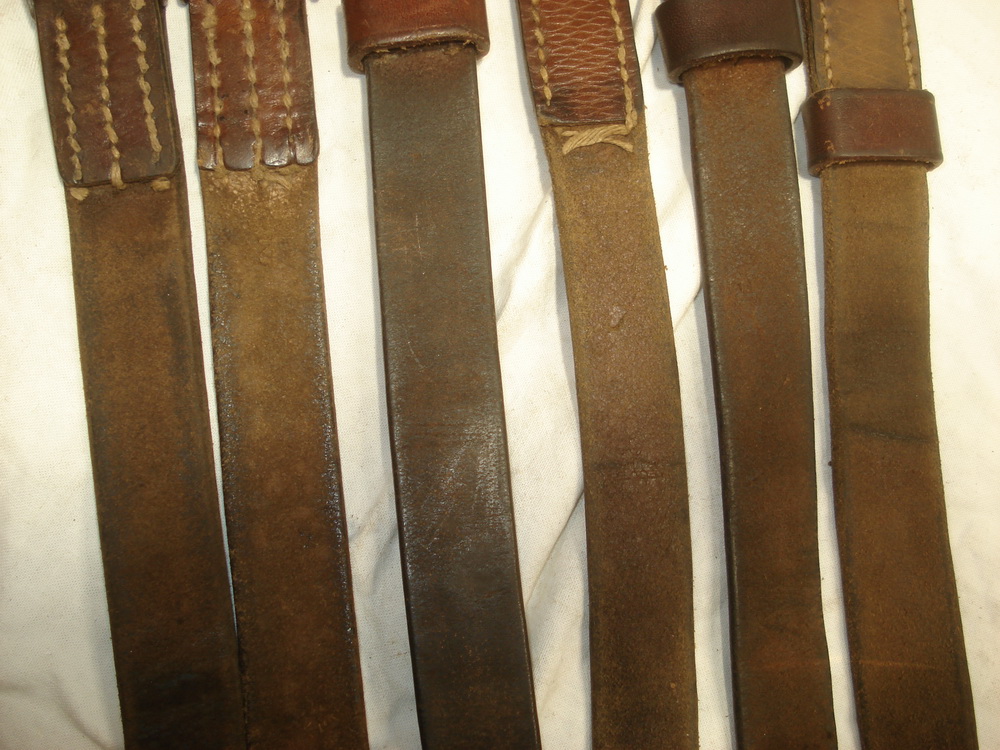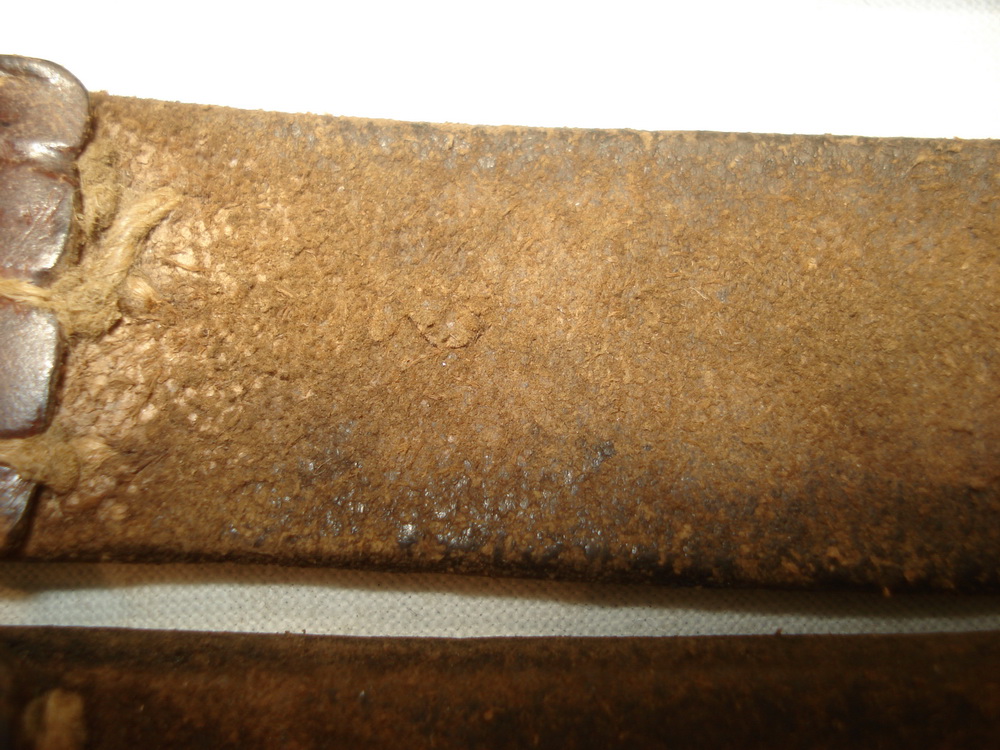 K98k slings, lot of 6. All original German WW2 production, but no visible markings. Fair condition, see pictures. All missing the Haltestück. $ 600,-
for the lot.