Welcome to a quick tour on the subject of mounting the MG sling!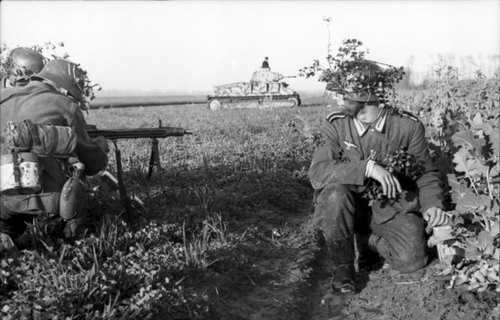 "Schwartze! Wuz waz it Ich did wrong wit thiz grip buckle?"

If your stuck in the thick of combat, you should not have to wonder if the sling will fail you, or if you mounted it correctly! With that said, there isn't much room to fail with the MG34 & 42 sling.



Step 1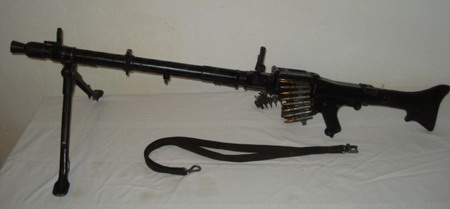 First of all, be sure that you have all the correct ingredients! I did not have a MG34 at hand, but this Metra M/944 is close enough!



Step 2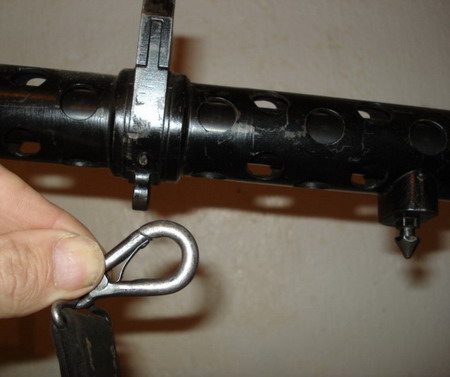 Always attach the front hook first. It should be "threaded" from back to front as the picture above show! Does it really matter? Yes. It was constructed to be mounted this way so that the buckle is less prone to fall off, and the leather "edge" where the end of the leather is sewn on will face inwards to avoid excessive wear!



Step 3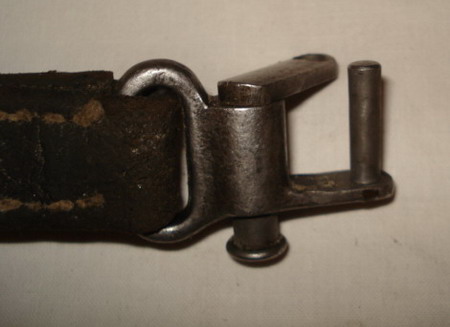 Open up the rear buckle



Step 4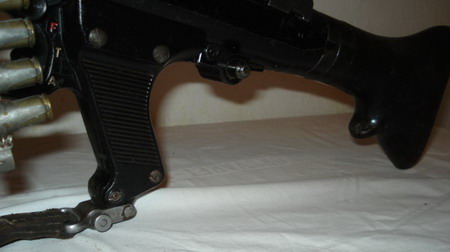 Install it to the grip and make sure it is properly locked.



Step 5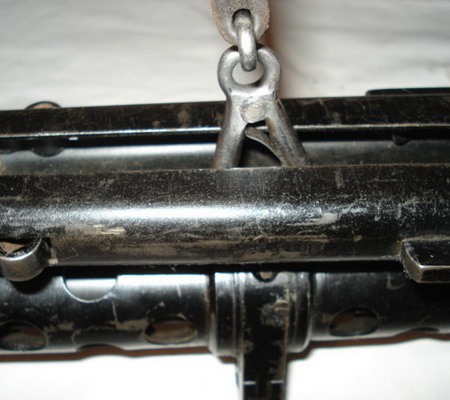 If closing the legs, make sure that the front hook is held up to avoid the sling being arrested under one of the legs.

Step 6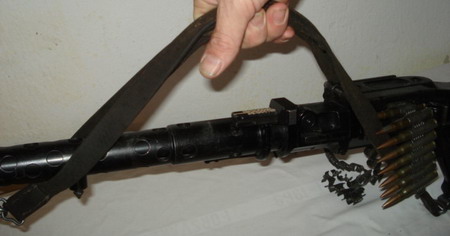 Wrap the slings to each side and collect them at the top, and you are ready to go to work!



Done!